Friction – Latin Groove Afrobeat Collective from Helsinki, Finland

Friction is a collective of eleven musical explorers mixing an array of beats and voices to ring your bells to. We bring you good times with Cumbia, Afrobeat, Ska and New Orleans rhythms.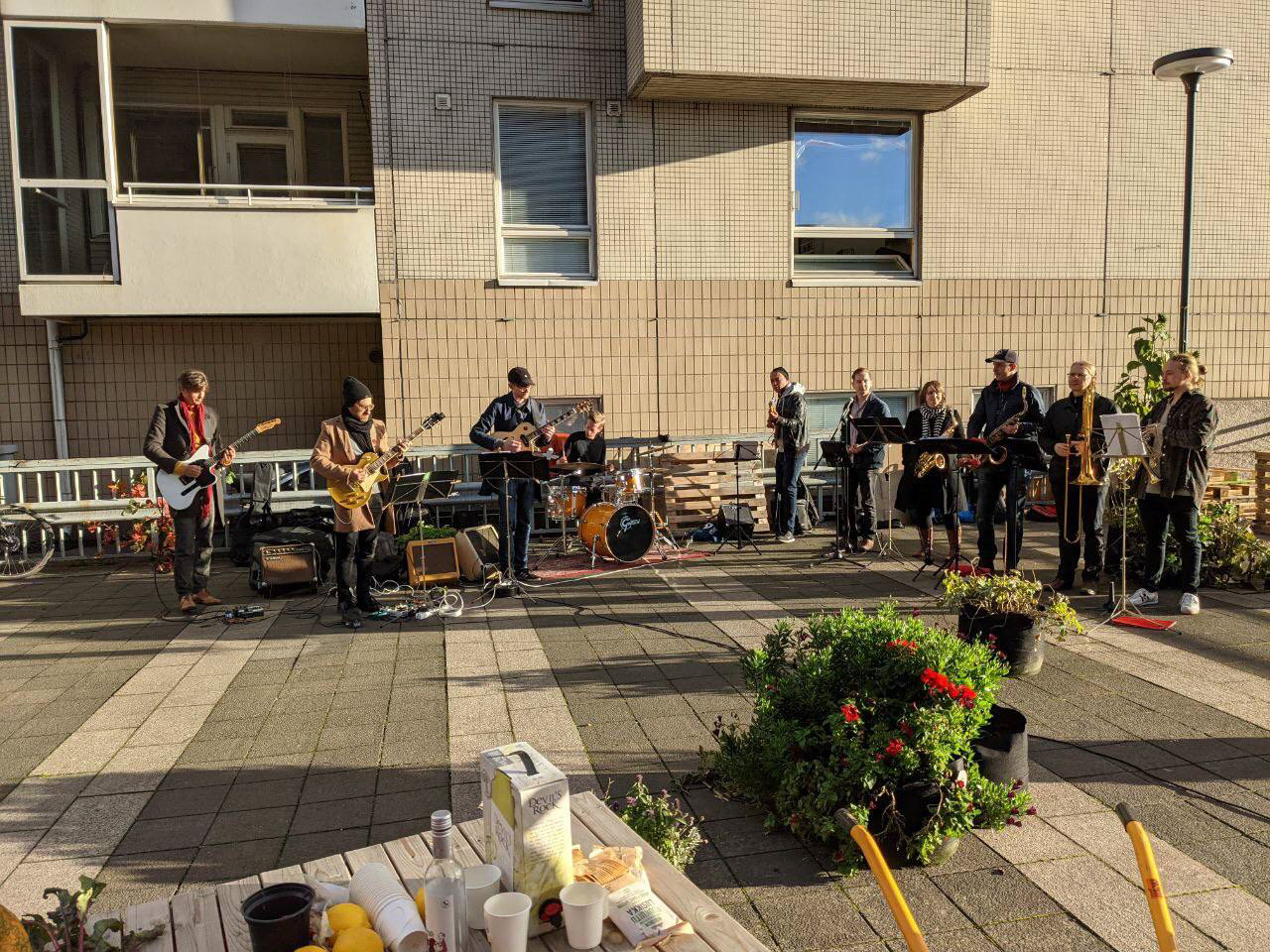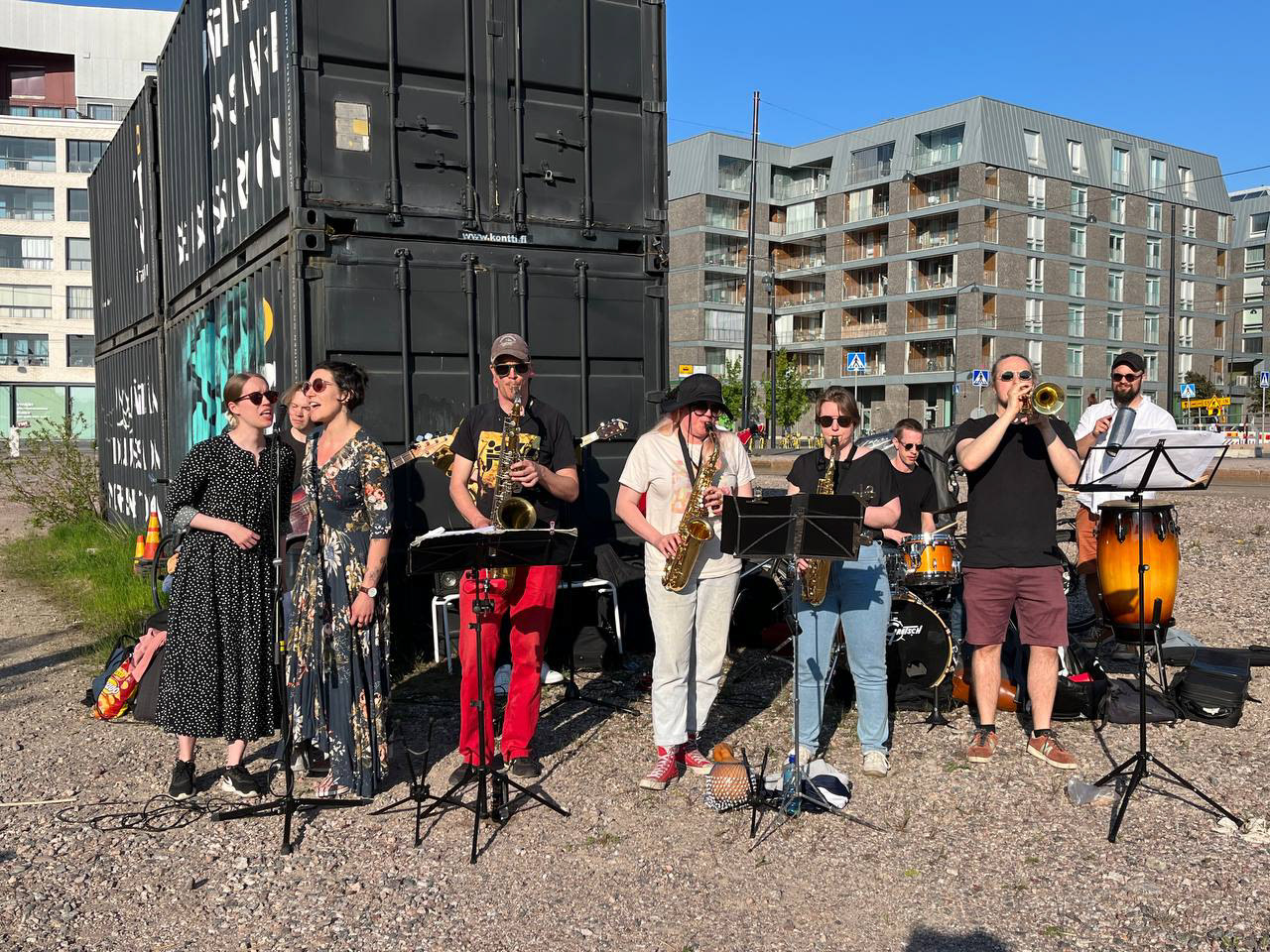 Upcoming Gigs

Our gigs get audiences grooving and dancing across Finland in all kinds of happenings. We occasionally play at private events such as like graduation parties and as a wedding band too, so just ask if you're interested! Mostly though we tend to play in and around Helsinki, so keep your ears and eyes open!
About Friction
Helsinki based Friction has been performing in Finland's capital region for the better part of a decade, and this year they are engaged in an exciting new project which combines their mainstay afrobeat, jazz, and latin cumbia influenced repertoire with new musical flavours from the Near East and North Africa.
It's safe to say that the name Friction is more than a little tongue in cheek, as the group is a dynamically evolving collective: made up of passionate musicians, harmoniously blending diverse genres and cultural backgrounds. With up to a dozen musicians contributing, Friction has an expansive and layered sound, with a rich horn section, multiple percussionists, prominent electric guitars, and catchy basslines. There's a lot going on but it's all firmly rooted in a range of infectious grooves from around the world.
To this end, Friction is now working on a new set, experimenting with influences from contemporary desert blues/rock from North Africa, classic Ethio-jazz of the 1970's, as well as some traditional music from Iran and Turkey. It's a heterogeneous mix, but the group is lucky enough to be getting help from some talented musicians currently studying at Sibelius Academy's Global Music Department, including Mehrnoosh Zolfaghari—Iranian composer and Santoor player (Persian traditional Dulcimer) who will be performing with the collective in some special 2023 shows.

Together, the members and contributors of the Friction collective are pushing new boundaries, creating an innovative sound that is truly unique, and building a reputation as one of Helsinki's more exciting live music offerings.
Book us
If you like to book us for a concert we're more than happy to talk. Just hit the button below and send us an email, or give us a call via +358 40 471 2738 (Chris Holtslag).